A Heart Pounding Paradise: Top Three Hair Raising Adventures in the Far North
10 May 2018
If you follow the Insta-feed of anyone who's ever basked in the paradise of the tropical north, you'll be forgiven for thinking that all we do is drink pina coladas by the poolside in our resort wear, slapping on the Le-Tan for that bronzed tropical glow.
Well, you're probably not entirely wrong - we do love our resort-style white linen pants up this way… but what we love even more than midday cocktails "because it's warm and we're a bit parched" is dialling up the adrenalin to eleven. When you eventually get us away from the swim-up pool bar, Tropical North Queenslanders – and the people who visit us, it seems – quite fancy having the bejeezus scared out of them just for kicks. And for good reason: Tropical North Queensland is listed amongst the Lonely Planet's Top Adventure Capitals of the World!
So for inspiration, here are three of the most terrifying, death-defying, electrifying adventures up around our way. But, a word from the wise, best you don't be wearing those white linen pants…
Fly with Skydive Cairns
A death-defier's dream, Skydive Cairns offers the highest tandem jump in Australia. Choose a dive from between 9,000-15,000 feet, with freefalls ranging from 25 seconds to a full minute of a heart-racing fall at up to 220 kilometres per hour. Want to commemorate the occasion? Skydive Cairns will even throw in a dive photo that will be sure to go straight to the pool room.
Image Credit: Tourism and Events Queensland
Ride in pitch black down a mountain
As if tearing down a steep, rocky rainforest track on two wheels wasn't hairy enough, now you can do it blind in the middle of the night. What could possibly go wrong? The Bump Track Adventure Tour with Bike n Hike trails from the Julatten Range down through magnificent ancient rainforests to the Mowbray Valley outside Port Douglas via the historic Bump Track, all under the light of the moon and 100 Lumen LED torches attached to helmets.
Sheesh.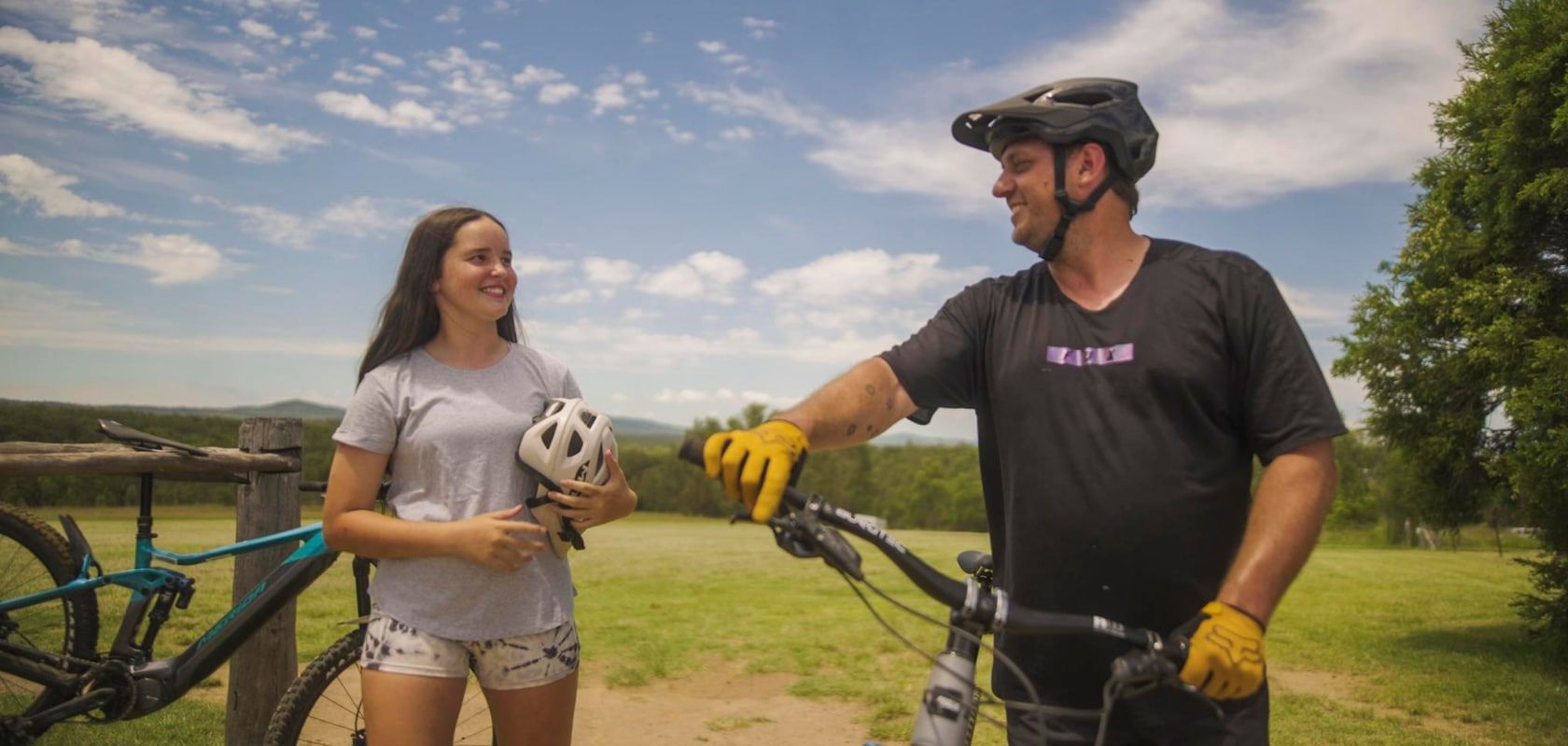 Image Credit: Tourism and Events Queensland
Paddle down white-water rapids
Fancy an adrenaline rush but don't want to jump out of a perfectly good plane? Raging Thunder Adventures offers a quite literally breathtaking adventure through World-Heritage-listed rainforest whilst pitting your problem-solving skills against pumping white-water rapids. For newbies, the Baron River option is the way to go (grades 2-3); for those who want a bit more adrenaline-fuelled anarchy, the Tully River option offers grades 3-4. There's even an Xtreme Option for certified adrenaline junkies.
Image Credit: Tourism and Events Queensland
Top image courtesy of Tourism Tropical North Queensland