Restaurants and Bars
We'll be back...
Due to the recent Federal Government regulation for non-essential business operations, all Crystalbrook Collection restaurants and bars will be closed for the foreseeable future.
Riley
131-141 Esplanade, Cairns, Queensland
Byron
77-97 Broken Head Road, Byron Bay, New South Wales
Bailey
163 Abbott Street, Cairns, Queensland
Flynn
85 Esplanade Cairns, Queensland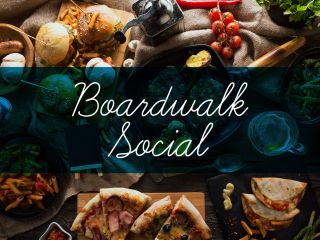 Flynn
85 Esplanade Cairns, Queensland - opening 1 October 2020
Diet starts never
Take your taste buds on a first-class (never coach) flight around the globe and indulge in the flavours of the world's biggest culinary destinations.
Featuring the best eats from regions like the Middle East, the Mediterranean, East Asia, and more, our restaurants will have you coming back for seconds, thirds, and probably fourths too.
And why wait for 5 o'clock? On the rocks, with a twist, or straight up; no matter your preference, our on-site bars at each of our properties are ready to add a much-needed shot of excitement to your travels. From the craft beer connoisseur to the strict vodka tonic drinker, our on-site bars know how to whip up all your favourites.
Whether you're making a dent in your hard-earned vacation days or burning off some steam on-the-job, be the life of the party at our signature Crystalbrook bars.
Restaurants at Riley
Why wait till 5 o'clock? At Riley, enjoy the best food and drink from all around the world. Indulge in Paper Cranes Modern Asian fusion menus or lash out on delicious cocktails at the only rooftop in Cairns - Rocco! Or relax by the poolside with fresh and healthy lunchtime snacks at Greenfields.
Restaurants at Bailey
Enjoy a 'truly local' experience of Cairns and eat at the Bailey Hotel. Choose from unique 'farm to table' fresh produce with fine Australian beef at CC's Bar and Grill, or authentic Latin menus at Pachamama. Finish up and settle your dessert cravings with a milkshake extravaganza at our famous Milk Bar cafe!
Farm to table
Committed to sustainable-dining, conscious about recycling and taking the locally-sourced concept one step further, our restaurants deliver a unique 'farm to table' experience.
We farm our own award-winning beef at Crystalbrook Station. That's right, we're a hotel group that farms its own beef! Try one of our dishes featuring Crystalbrook Signature Beef.
Taking advantage of Tropical North Queensland's fresh produce, more than 80% of our fruit and veg comes from within a three-hour drive of our restaurants. Our plates are piled with locally sourced ingredients and beef straight from Crystalbrook Station.
Enjoy a new kind of dining experience at one of the many restaurants across our properties in Australia.